Register Here
There is something powerful that happens when women of all ages engage in God's kingdom together. At our annual Engaging in the Kingdom conference we bring women together and empower them to become who God designed them to be. This conference is a mixture of powerful worship, deep biblical teaching and spirit filled prayer ministry that is anchored in authentic relationships new and old. This year our guest speaker is Melanie Forsythe. She is the lead pastor of LIFE Vineyard Church in Columbus, Ohio, and she is passionate about calling women to live lives of authentic devotion to Jesus.
Conference Details
Early Registration – $50 (until April 25)
Registration – $65 (after April 25)
Registration includes materials, coffee and beverages, breakfast each morning, and lunch on Saturday.
Register Here
*Live stream options are available. Please email Michele Denoble ([email protected]) for more information.
*Childcare is not available, however, nursing mothers are welcome.
Schedule
Thursday Evening – (Just For Leaders)
6:00pm Registration opens
7:00pm Leadership Session
---
Friday
8:00am Registration & Light Breakfast
9:00am Session 1
12:00pm Lunch & free time
5:30pm Desserts in the lobby
6:30pm Session 2
---
Saturday
8:00am Light breakfast
9:00am Session 3
10:30am Break
10:45am Session 4
12:00pm Buffet Luncheon
Guest Speakers

Melanie Forsythe-Lee
Melanie Forsythe-Lee is the Lead Pastor of LIFE vineyard church, a vibrant faith community in the heart of Columbus, Ohio. She came to faith in the post Christian landscape of Australia. There, Melanie was a youth pastor for many years before moving to America alongside her now late husband, co-founding LIFE vineyard thirteen years ago. Melanie is unapologetically in love with the Gospel, and full of hope and vision for the future of local church. She has led a women's conference, Selah, for many years and has now stepped in to lead the Women's association for Vineyard USA. Melanie is married to Andrew and is the mother of three teenagers. In her spare time you'll find her in her garden growing food, baking or listening to live music.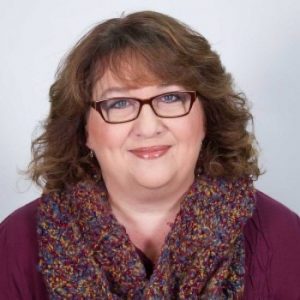 Brenda Gatlin
Brenda, affectionately known as "B" had the assurance of a life-time call to ministry when she was a teenager and has been following that path ever since. She is passionate about seeing people become whole and be a right reflection of who God is. Her favorite ways to spend spare time are long talks over coffee with friends about God, or riding her motorcycle along with Michael up the North Shore of Lake Superior or getting lost in Canada on windy roads. She is crazy about watching Professional Bull Riding, listen's to country music, and often preaches in her cowgirl boots.
Brenda is a Senior Pastor at Duluth Vineyard, has served as an Area Pastor in her Region, and in 2013 was appointed as the Regional Leader for the Midwest North Region, serving and caring for 7 Area Pastors and about 54 local churches in Minnesota, Wisconsin, and the Chicago, IL area.