Register Here!
Our annual Regional Women's Conference is a favorite gathering place for women from all over the region where we always enjoy an amazing time of encouraging women to engage in God's Kingdom. When we come together and ask for God's heart for us as women, he is so faithful to come and touch our lives as we experience real, tangible life change in God's presence. This conference will be filled with incredible worship and prayer ministry times, great biblical teaching, and opportunities to engage in authentic and intimate community with other women who love Jesus.
The conference kicks off on Thursday night with a session for leaders. Our main sessions for everyone begin Friday morning, and the conference concludes on Saturday at noon with a delicious lunch buffet.
Location:
The Duluth Vineyard
1533 W Arrowhead Rd
Duluth, MN 55811
---
Cost:
$50 Early Registration Online (by April 17)
$65 after April 17
Childcare: Not available. However, nursing babies are welcomed.
---
Speakers //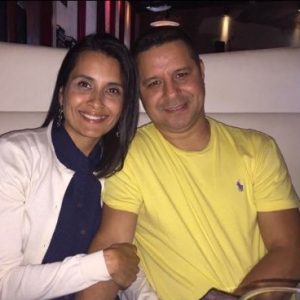 Letty Mercado ~
Gurnee Vineyard Church, Gurnee, IL

Leticia Mercado and her husband, Daniel, are the Pastors at La Viña Gurnee in Gurnee IL.  They planted the church 6 years ago and are excited to see what the Lord has in store for them as a family and the church. They have been married for 25 years and have 3 children and 3 grandchildren. Danny and Letty are passionate about discipling, equipping and guiding people to the transforming power of Jesus Christ.

Carmen Suarez ~ Mayaguez Vineyard Church, Puerto Rico
Carmen Suarez and her husband, Marvin, are the founders and Senior Pastors of the 1st La Viña Church in Puerto Rico (West side of PR). They have been married since 1985 and have two adult children. The Church was founded in February 2000. Since then, they have invested their lives in developing a vibrant, culturally and community relevant church.  Both have a passion for raising the new generation and serving their community while reaching the lost.
---
Conference Schedule
Thursday, April 23
Friday, April 24
9:00am Main Session 1
12:00pm Lunch on your own & afternoon free time
6:00pm Dessert & Coffee in Lobby
6:30pm Main Session 2
Saturday, April 25
9:00am Main Session 3
10:30am Break
10:45am Main Session 4
12:00pm Lunch Buffet served