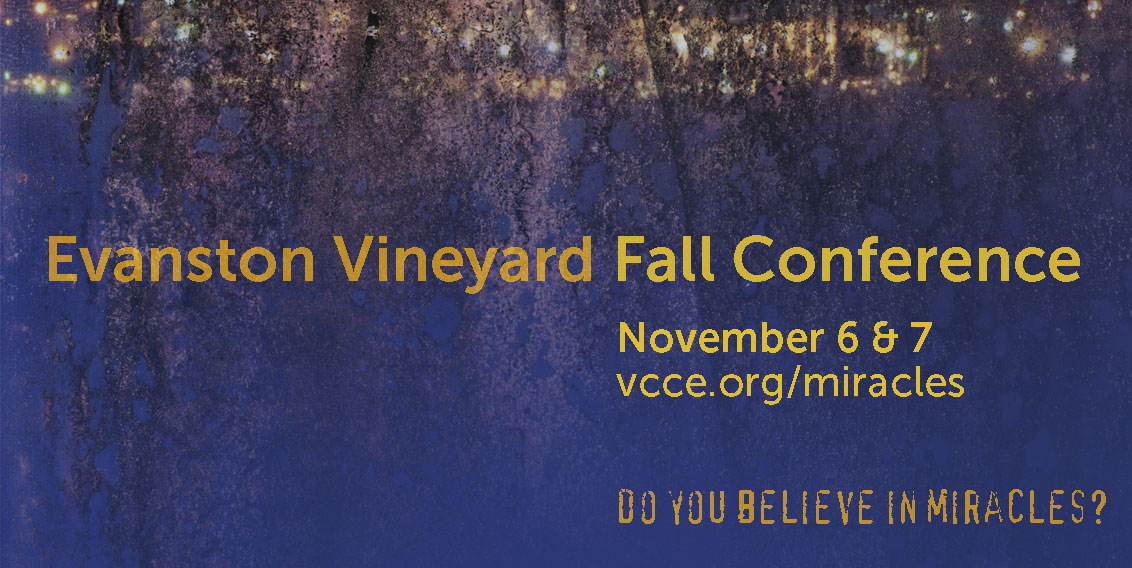 This November 6 & 7, Pastor Jordan Seng speaks at the Evanston Vineyard's Fall Conference on what it means to be agents of grace, healing, and even miracles in a world that desperately needs the good news of God's loving, healing touch.
Friday and Saturday evening, November 6-7, 2016. $30 for the weekend, $20 for one evening. Childcare is available.
Learn more and register at vcce.org/miracles.