Registration will be open from August 10, 2017 – October 16, 2017.
As a Regional Team, we want to provide opportunities for you to gather with other Vineyard Pastors and Leaders to focus on ways that we can become healthier, better equipped for ministry, and more deeply focused on the kingdom work that Jesus has called you to. Over the years, Green Lake has become one of our favorite times to do that.
You are invited to join us this year at Green Lake Conference Center, November 1–3, 2017. Our special guest speakers Andy and Harmony have led Belfast City Vineyard since 2002 and also serve the wider Vineyard Movement as Regional Leaders for Ireland. Both love inviting people to know and follow Jesus and to allow him to form and transform them. They have a strong desire to build community and to see people released into a life of impact and legacy as they build their lives around the transforming presence of Jesus.
Andy and Harmony are passionate about their city and long to see a wealth of healthy worshipping communities reproduced all over the island of Ireland.  Harmony is a worshipper, songwriter and pastor whose heart longs to help people connect with Jesus in a lifestyle of worship. This passion overflows into her songs, which feature on several recent Vineyard UK & Ireland worship albums including Creator, Spirit Burn and The Feast. She currently holds responsibility for the encouragement and growth of worship and worship leaders throughout the Vineyard Movement in the UK and Ireland. They were married in 1999, and have two children.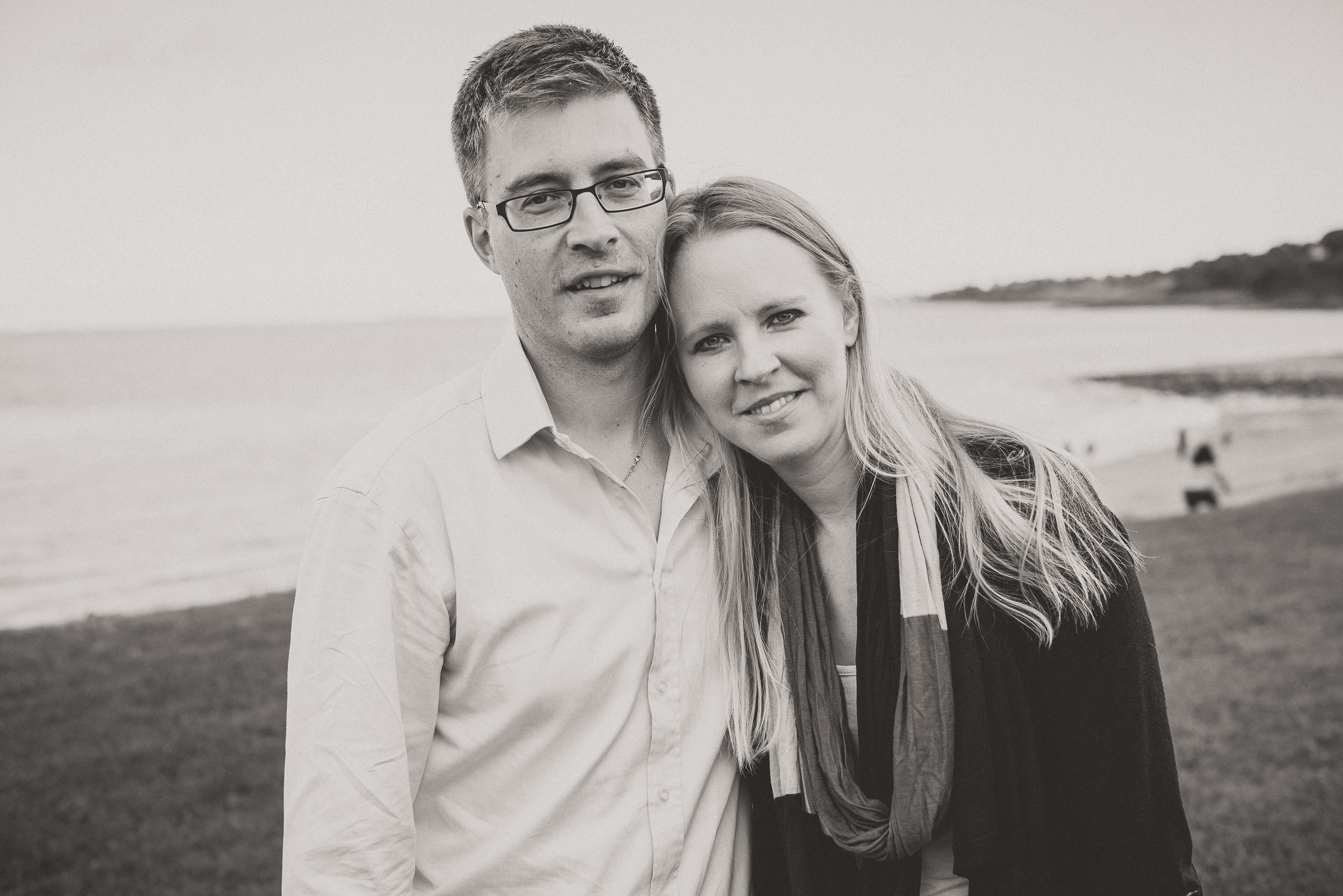 We will also feature our region's own, Steve and Cindy Nicholson, who helped train up the Smith's before sending them on their mission to do kingdom ministry in Ireland. We will spend time worshipping, leaning into personal soul care, and cultivating relationship with one another. We welcome all Pastors and Leaders throughout the Midwest North Region, including our Spanish Speaking Pastors and Leaders.
Green Lake Convention Center, Green Lake, WI
---
About Soul Care Options
This year we will be offering a slew of individual soul care appointments and large group break out sessions through out the day on Wednesday. When you go to register, you will be prompted to sign up for an individual soul care appointment. You will be free to attend the large group break out sessions as your schedule allows.
---
Individual Soul Care Descriptions
Wise Sage Advise
Pastors who have been in ministry for decades are highly respected for their longevity. Through their years of service, they have gleaned wisdom that only comes by living through it all. If you are at a cross-roads in your ministry and having trouble deciding which road to take, or you'd like to talk to a seasoned Vineyard Leader, you may find Wise Sage advice to be incredibly helpful on your journey. Please plan to come prepared with questions!
Coaching 
Coaching is the process of coming alongside someone to help them get clarity and confidence in addressing life's challenges. Coaching is not about telling people what to do, but is more about listening well and asking insightful questions. In cooperation with the Holy Spirit, coaching can help a person or team sort out where they are, identify obstacles, set goals for the future, discover where God wants them to go, and then help determine how to best get them there. If you are trained and released as a Coach, please consider serving other leaders by being on our team this year at Green Lake's retreat.
Spiritual Direction 
In spiritual direction, you reflect on your life experiences. You will begin to recognize God's presence in your life, and you will discover how God has been at work, seeking you out, drawing you to Himself. Within an atmosphere of prayerful conversation, you will become more aware of what is happening in yourself and the ways you have cooperated or resisted God's grace and love. If you are trained and released as a Spiritual Director, please consider serving other leaders by being on our team this year at Green Lake's retreat.
Immanuel Prayer
Through Immanuel Prayer you will have the opportunity to seek Jesus' presence for emotional and spiritual healing. During your session, you will be guided and encouraged to connect with Jesus on a deep and intimate level. Softening your heart to hear how he wants to meet and heal you. If you are trained in Immanuel Prayer, please consider serving other leaders by being on our team this year at Green Lake's retreat.
Healing Massage
Trained professional massage therapists from across the Region are coming to give chair massages at Green Lake. This was the most popular soul care session last year, and these appointment slots filled in a matter of minutes. If you are a trained massage therapist, please consider serving other leaders by being on our team this year at Green Lake's retreat.
Prophetic Prayer
Prophetically gifted leaders will pray over those who sign up for a prophetic prayer appointment this year. If you are gifted prophetically, and have been trained and released in prayer ministry, please consider serving other leaders by being on our team this year at Green Lake's retreat.
---
Large Group Break Out Session Descriptions
Throughout the day on Wednesday, there will be large group breakout sessions offered that you will be able to drop in to attend as your schedule allows. The schedule of the workshops will be listed in your conference workbook given at the time of arrival in Green Lake.
The Main & The Plain with Mike Turrigiano (Morning)
There are so many things in ministry that we can do and focus on that its easy to loose sight of our heritage and calling as Vineyard churches. Come along with other seasoned leaders to sharpen your focus and resolve how to keep your foot on the pedal of the main and the plain. Get caught up again in the very things that initially captured our hearts for our Vineyard family. This is one of those area's we can't get to much of or ever stop growing deeper in.
Mike brings a unique package of Vineyard DNA worked out and practiced over forty-six years of urban pastoral ministry that both veteran and emerging leaders find energizing and encouraging.
Church Planting with Michael Gatlin (Morning)
How to start, host and/or support a La Viña with Homero Garcia (Morning)
Our vision of the Kingdom is a vision that includes people from all races and ethnic groups. If you have this vision and would like to see a La Viña in your church or community but do not know where to start or what to do, we invite you to join us as we will be sharing some simple ideas to start a La Viña and some ways to host and/or support a La Viña.
The Vineyard Loves its Youth with Jason and Betsy Patrick (Morning)
Do you love Vineyard Youth and serve them? We are hoping to meet and connect with you. We also know of loads of resources available and the nuts and bolts of ministry that will encourage and equip you as you raise up this generation of passionate Jesus followers. Our region wants to build relationship among the practitioners who are in the trenches day to day with them.
Elevate Your Preaching with Jeff Heidkamp (Morning)
There are many ways to influence the people who attend a church- small groups, classes, literature, and on and on. Few things, however, have the kind of impact that a Sunday morning sermon does. By spending a little more time and attention on this crucial act, there can be profound influence on the life of a congregation. In this session, we'll talk about how to elevate your preaching.
Pilgrimage with Casey LaCore (Afternoon)
Come hear more about the Vineyard Pilgrimage. As we all strive to lead ourselves and others to Jesus, each of us is on a path of spiritual development. We need a place to start when we come to know God, a plan to grow in our knowledge of Him, and how we can continue to grow and develop our entire life. Whether we come to know Jesus as a preschooler, young adult or retiree, each of us needs a plan to pursue Jesus and develop as his disciple and learn what it looks like to disciple others. Vineyard Pilgrimage is a process to accomplish just that. Come hear more about what is currently happening and what the goals are for the pilgrimage as we continue to press into how we can become even better disciples and offer tools to those looking to better understand and develop into the full potential of who God has made them to be.
Surviving (And Thriving) As A Bi-Vocational Pastor with Brian Brinkert (Afternoon)
Doing ministry as a bi-vocational pastor can be extremely challenging.  Join us for this breakout session, as we share creative strategies for staying healthy and making the most of your bi-vocational ministry.  We'll also explore a few ideas we are looking at within our Region to give added support to our bi-vocational pastors.
Developing Diverse Leaders with Geno Olison and LeQue Heidkamp (Afternoon)
The Power of a Prayer Mindset with Ed Loughran and Claudia Garcia (Afternoon)
Cultivating the abiding Presence of God through prayer to overcome adversity and expand God's Kingdom.
---
Registration
Please note, you will be signing up for your individual soul care appointment through Registration. Each person in your room will need to submit their own registration.
The costs including lodging, meals, and conference materials are as follows:
Single Occupancy:     $265.00
Double Occupancy:   $175.00
Triple Occupancy:      $165.00
Registration will be open from August 10, 2017 – October 16, 2017.
Questions? Concerns? Email: [email protected]
---
Schedule
****Note the schedule is from Wednesday to Friday this year!!!!!

Wednesday, November 1
1:00 pm Registration and Check In
3:00 pm Worship, Welcome, and Main Session I
5:00 – 6:00 pm Dinner
7:00 pm Main Session II

Thursday, November 2
7:30 – 8:30 am Breakfast
(Senior Pastors Meet Up During Breakfast)
9:00 am Soul Care Appointments and Break Out Sessions
12:00 – 1:00 pm Lunch
1:00 pm Soul Care Appointments and Break Out Sessions
5:00 – 6:00 pm Dinner
7:00 pm Main Session III

Friday, November 3
7:30 – 8:30 am Breakfast
(Children's Ministry Meet Up During Breakfast)
8:30 am Room Check Out
9:00 am Main Session IV
12:00 pm Depart (Lunch is on your own)
Registration will be open from August 10, 2017 – October 16, 2017.
Questions? Concerns? Email: [email protected]