You are invited to join us this year at Green Lake Conference Center, November 5-7, 2019. As a Regional Team, we want to provide opportunities for you to gather with other Vineyard Pastors and Leaders to focus on ways that we can become healthier, better equipped for ministry, and more deeply focused on the kingdom work that Jesus has called us to. Over the years, Green Lake has become one of our favorite times to do that.
We will spend time worshipping, leaning into personal soul care, and cultivating relationship with one another. We welcome all Pastors and Leaders throughout the Midwest North Region, including our Spanish Speaking Pastors and Leaders.
Registration is open until October 20. We appreciate your early registrations!
Click here to register!
Our keynote speaker this year is Steve Nicholson of the Evanston Vineyard. Steve will share with us how to cultivate and sustain a Holy Spirit culture in our churches
Speaker Info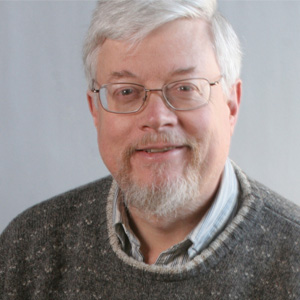 Steve Nicholson began ministering as a college student through InterVarsity Christian Fellowship in the early 1970s. After graduation, he moved to the Chicago area where he and several other twenty-something leaders founded a church. That fellowship, begun in 1976 in Evanston, Illinois, placed a high priority on contemporary worship, biblical teaching, openness to the Holy Spirit, and committed relationships as a church family.
In 1981, Steve and a team from the fellowship established a new church in Humboldt Park, a neighborhood in Chicago's inner city. Both churches joined the Vineyard USA in August of 1985, and Steve transferred leadership of the Humboldt Park Vineyard to one of his team members in 1986.
The Evanston Vineyard has since planted nine other congregations in the Chicago area, and another fifteen in other cities or countries. Steve led the Vineyard USA's church planting task force for over twenty years. Steve has ministered to and trained church leaders in India, Australia, New Zealand, Kenya, Uganda, South Africa, Turkey, Lebanon, Brazil, Chile and several Central Asian countries as well as in the United Kingdom and Ireland.
The Evanston Vineyard is a diverse congregation from over 50 nations of the world with no majority racial or cultural group. Currently it is one church with three campuses or congregations. Since 1986 the ministry of the Holy Spirit has been a regular and ongoing strength and emphasis of the Evanston Vineyard.
Steve and his wife, Cindy, live in Chicago. They have three adult children and eight grandchildren.
---
Schedule
Tuesday, November 5
1:00 pm Registration and Check In
3:00 pm Worship, Welcome, and Main Session I
5:00 – 6:00 pm Dinner
6:30 pm Main Session II
Wednesday, November 6
7:30 – 8:30 am Breakfast
9:00 am Soul Care Appointments and Break Out Sessions
12:00 – 1:00 pm Lunch
1:00 pm Soul Care Appointments and Break Out Sessions
5:00 – 6:00 pm Dinner
6:30 pm Main Session III
Thursday, November 7
7:30 – 8:30 am Breakfast
8:30 am Room Check Out
9:00 am Main Session IV
12:00 pm Depart (Lunch is on your own)
---
Soul Care Options
This year we are providing three soul care options. When you register, you will be prompted to sign up for an individual soul care appointment. We encourage you to attend any of the large group break out sessions as your schedule allows.
1) Prophetic Prayer (15 min each)
We often long to know God's heart for us but could use some help hearing him. Fellow Pastors and Leaders will come alongside you, in the moment, seeking God's heart for you and praying those things into your life.
2) One-on-One Time (45 min each)
Everybody needs a listening ear and outside perspective sometimes. A One-on-One time is your opportunity to have an experienced leader come alongside you to listen as you share about the things that weigh you down, or tough questions you're wrestling with, or those issues that you rarely have time to address because you're always serving others. Taking some time with an experienced leader will give you a safe place to share your heart, test your thoughts, and receive prayer & counsel. You can count on their listening ear, wisdom born of experience, and care for your well-being. We are here for you.
3) Healing Prayer (30 min each)
Through Healing Prayer you will have the opportunity to seek Jesus' presence for emotional and spiritual healing. During your session, you will be guided and encouraged to connect with Jesus on a deep and intimate level, softening your heart to hear how he wants to meet and heal you.
---
Large Group Breakout Sessions
Holy Spirit in the Local Church with Facilitator Brenda Gatlin
If the Holy Spirit is present in your church, you can't keep people away. What does it take to create a culture for Holy Spirit filled worship, preaching, and ministry time? Learn how to create a safe space where people can come and experience the Holy Spirit. Discuss ways to teach the church how to receive the Holy Spirit, not only have a theology for it, but daily practices to encourage life in the Spirit.
Spiritual Rhythms with Facilitator Adam Arn
"Abide in me," Jesus tells us, "and you will bear much fruit." Yet we often forget that fruit grows in seasons, and each season is necessary for its growth. Likewise, in our own spiritual lives, we are invited to honor the particular season we find ourselves in, and then steward that season by discerning which spiritual rhythms/practices complement it best. This breakout session will create some space for you to prayerfully consider the season you're in as well as discover healthy rhythms that will position you for fruitful longevity.
Creating and Using Budgets with Facilitator David Jacob Maldonado
Dealing with money can be a challenging, though necessary, part of ministry. One way to avoid many of the financial struggles churches too often deal with is by using a budget.  From planning specific events or programs to working through the yearly needs of your community, using the framework of a budget will help to safeguard your church's financial stability and longevity. This breakout session is meant to give you some of the tools to help you create and maintain healthy, reliable church budgets. Whether you're new to this or you've already been working from a budget, this session is for you!
Small Church Advantages with Facilitator Steve Nicholson
Everyone wants their church to grow, but what if you're in a small church? In this session, we will discuss the advantages and strengths of the small church and how to make the most of those advantages. If time permits we'll add in some tips on how to manage the challenges of leading in a smaller church.
Let's Multiply Vineyard with Facilitator Michael Gatlin
Discuss ways to get the ball rolling and keep church planting in the forefront of your leadership development. We have many resources that you can take advantage of that you may not even be aware of. Join in the conversation about reproducing ourselves and spreading the kingdom out into the places that God has called us and where people are waiting for something like the Vineyard church that we all know and love so much.
Art of Gathering with Facilitator Dave Anderson
Are you and your leaders struggling to gather people outside of the church?  In this breakout session we will discuss what are some key components to gathering.  We will also explore, discuss, and create practical ways you can become a gatherer. It doesn't matter if you are an introvert or an extrovert.  You can be any number on the enneagram and still be a gatherer. So let's gather.
Difficult Conversations with Facilitators Pat Mulcahy & Casey LaCore
Whether it's at home, with church members or staff, or out in the community, those stress and anxiety inducing difficult conversations are inevitable. All too often anger, fear, or insecurity seem to take control of our tongues and wreak havoc in our relationships. How can we grow in our experience of God's peace in those situations? How can we speak words that bring life, even in those difficult conversations? That is what this session is designed to help us do.
La Viña Prospera (Spanish Speaking) with Facilitators with Miguel and Rocio Aviles and Danny and Letty Mercado
Let's gather together and celebrate all the amazing things God is doing in our La Viña churches around the region! This session will be an encouragement to every pastor and leader who is doing the work of reaching Hispanic people and building Vineyard communities that carry our DNA of worship, healing, outreach, evangelism, discipleship, and leadership development.
Open Gym with Facilitators Dave Frederick & Greg Perkinson
Looking to burn off some energy or break a sweat? If you are one of those people who find it refreshing to do physical activity, or bond by competing, we have some good news. This year the gym will be available for those who want to get moving a bit. We will have times for volleyball and basketball. There is also a small weight room (with some cardio machines) and a ping-pong table. So bring shoes, shorts, T-shirts and your most loving trash-talk, and we can add a new element of refreshing to our time together!
---
Registration
Please note, you will be signing up for your individual soul care appointment through registration. Your spouse or roommates will need to submit their own registration form.
The costs including lodging, meals, and conference materials are as follows:
Single Occupancy:     $275.00
Double Occupancy:   $195.00
Triple Occupancy:      $180.00Questions?
Email: 
[email protected]

org