Regional Leadership Teams in the Vineyard are led by a Regional Leader (RL) and each area within the Region has an Area Pastor (AP).
Meet the team below.
---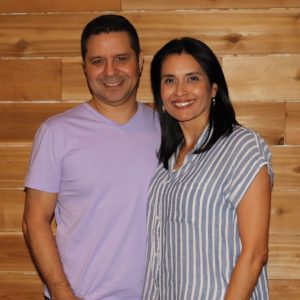 Daniel & Leticia Mercado
Regional Leaders
Daniel and Leticia Mercado are the Pastors at La Viña Gurnee in Gurnee IL.  They planted the church in 2013. They have been married for 29 years and have 3 children and 4 grandchildren. Danny and Letty love to travel, read a great book, go to sports events and concerts, watch a good movie or series, host people in our home and are excited to see what the Lord has in store for them as a family and the church. Contact Daniel and Leticia at [email protected].
---

Miguel & Rocio Aviles
Area Leaders
Miguel and Rocio Aviles, are the Area Leaders serving our Spanish speaking Pastors in Minnesota. They are lead pastors of La Viña de Burnsville in Burnsville, Minnesota, and planted the church in the Spring of 2012, with the help of an incredible team. Miguel and Rocio are passionate for the lost. They are also serving as Region Representatives for La Viña Multiplica and currently helping to plant another La Viña in St. Paul, Minnesota. They have been married for 24 years and have two wonderful children, Samantha and Miguel. Contact Miguel at [email protected] and Rocio at [email protected].
---

David Maldonado
Area Leader
David grew up in the inner-city of Chicago as a kid of Vineyard pastors but began to steadfastly follow Jesus in his college years. He met Geno and Shannon Olison while attending the Urbana Vineyard and joined their team to help plant the South Suburban Vineyard Church.  David has been a senior leader at the SSV for nine years, five of those years serving as Assistant Pastor under Geno and Shannon. He says, "I'm living the dream with my wonderful wife, Jenny, and my two boys.  We love to play games, watch movies, and have tickle fights. God's faithfulness and generosity are so evident in my life, and it's my joy to share the Good News of His great love!"  Beyond the Vineyard, David is an engineer by trade and a little league coach on nights and weekends. Contact David at [email protected].
---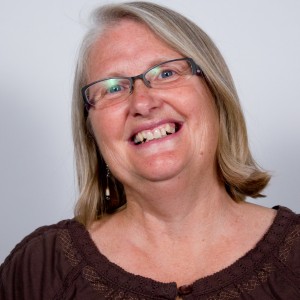 Casey LaCore
Area Leader
Casey is the Marriage and Family/missions pastor and is a member of the senior leadership team at the Duluth Vineyard Church.  Casey is the  mother of 4 fabulous adult children, mother-in-law to 2 lovely ladies and grandmother to 5 awesome children. She has worked in several areas over the years; 10 years in residential mental health and disable adults, 8 years as a home daycare provider, 10 years in volunteer management and civic engagement. She has a degree in Community Enhancement and master's degree in education. Contact Casey at [email protected].
---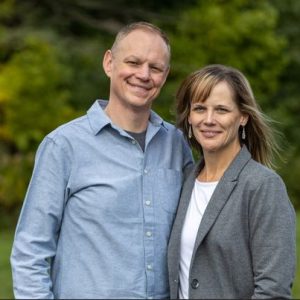 Michael & Trisha Houle
Area Leaders
Michael and Trisha Houle are one of the Midwest North Region's Area Pastors, serving Northern, Eastern, and Southwestern parts of Wisconsin. He and his wife, Trisha, are the lead pastors of Valley Vineyard Church in Chippewa Falls. Michael and Trisha, along with their family, planted the church in 2005, and have enjoyed watching the church grow and affect their community for Jesus. Also, Trisha, along with serving the church, is a full time nurse, and Michael serves on the Multiply Vineyard Team serving and helping multiply rural churches. They have two amazing young adult children, and enjoy spending time with them, their family and friends. Contact Michael at michael@cfvalleyvineyard.org and Trisha at [email protected].
---

Kevin & Molly Kiefer
Area Leaders
Kevin and Molly Kiefer are Co-Pastors of Thrive Vineyard Church in Palatine, Illinois, and are Area Leaders in the northwestern suburbs of Chicago.  They planted Thrive in 2009. Kevin and Molly love cheering people on as they grow as on-fire followers of Jesus, and they are passionate about encouraging local pastors as they do the precious work of the Kingdom.  They have three young-adult children who are following God's call all over the planet as missionaries and college students.  Molly can frequently be found on long runs in the morning and baking 1/4 lb. cookies in the evenings.  Kevin loves golf, movies and hanging out with buddies. Contact Kevin at [email protected] and Molly at [email protected].