Register Here
Join us for our annual regional women's conference; this will be an amazing time of gathering together with women from our Midwest North Region, which includes over 50 churches. We want to encourage women to engage in God's Kingdom which is filled with invitation and hope, especially when life throws us unpredictable curve balls such as loss, loneliness, and disease. We have found that when we come together and ask for God's heart for us as women, he is faithful to come, touch our lives, and set us free so we can experience his love and healing touch.
Thursday (Leaders only): April 26, 2017
Friday & Saturday: April 27-28, 2017
Location:
The Duluth Vineyard
1533 W Arrowhead Rd
Duluth, MN 55811
---
Cost:
$50 Early Registration Online (by April 23)
$65 after April 23
$40 Friday night and Saturday morning only (+$5 after April 23)
$25 Saturday morning only (+$5 after April 23)
Childcare: Not available. However, nursing babies are welcomed.
---
Schedule:
Thursday (Leaders only)
6:30pm Registration for Leaders Opens
7:00pm Leadership Session
Friday
8:00am Registration Opens; Light Breakfast
9:00am Session I
12:00pm Lunch and Free Time
6:30pm Dessert
7:00pm Session II
Saturday
8:00am Light Breakfast
9:00am Session III
12:00pm Conference ending with Luncheon Buffet
---
Speaker // Brenda Gatlin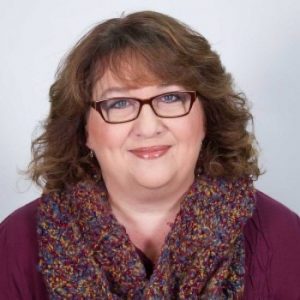 Brenda, affectionately known as "B" had the assurance of a life-time call to ministry when she was a teenager and has been following that path ever since. She is passionate about seeing people become whole and be a right reflection of who God is. Her favorite ways to spend spare time are long talks over coffee with friends about God, or riding her motorcycle along with Michael up the North Shore of Lake Superior or getting lost in Canada on windy roads. She is crazy about watching Professional Bull Riding, listen's to country music, and often preaches in her cowgirl boots.
Brenda is a Senior Pastor at Duluth Vineyard, has served as an Area Pastor in her Region, and in 2013 was appointed as the Regional Leader for the Midwest North Region, serving and caring for 7 Area Pastors and about 54 local churches in Minnesota, Wisconsin, and the Chicago, IL area.
---
Hotel Information:
We have some rooms set aside at the following hotels in Duluth, MN:
Days Inn Duluth Lakewalk 
Address: 
2211 London Rd, Duluth, MN 55812
Days Inn Duluth
Address: 
909 Cottonwood Ave, Duluth, MN 55811
Holiday Inn Express & Suites Duluth North – Miller Hill
Address: 4725 Market St, Hermantown, MN 55811
Phone:(218) 722-0909
Website: hiduluth.com/
Holiday Inn Hotel & Suites Duluth-Downtown
200 West First Street, Duluth, MN 55802
Hampton Inn & Suites Duluth North/ Mall Area
1002 Mall Dr, Duluth, MN 55811
Phone: (218) 481-7707
Website: http://hamptoninn3.hilton.com/en/hotels/minnesota/hampton-inn-and-suites-duluth-north-mall-area-DLHNMHX/index.html
Residence Inn by Marriott Duluth
517 W Central Entrance, Duluth, MN 55811
Phone: (218) 279-2885
Website: http://www.marriott.com/hotels/travel/dlhri-residence-inn-duluth/?scid=bb1a189a-fec3-4d19-a255-54ba596febe2
For additional Lodging options, please see the website www.visitduluth.com.